Quick-Book Reads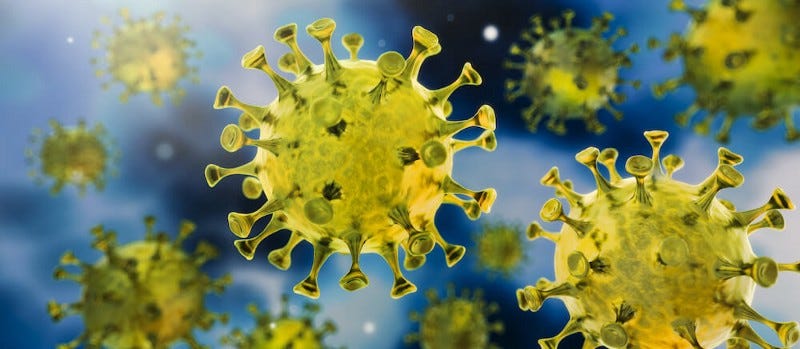 A Letter to All Affected by COVID-19
During this time, I encourage you to stay safe and engage in consistent self-care. Pandemics usually raise stress levels in individuals across the world. Take measures to ensure stress is not running the course of your life.
There are no words that can resolve loss, but for those who have lost loved ones, know you are not alone and that prayers go out to heal your hearts and souls. Stay strong and take care of the loved ones you have left (including yourself).
Disclaimer
This book was created, written, designed, published, and edited by Destiny S. Harris, who is subject to human error. Please excuse any spelling and grammatical errors.
Enjoy!
— -
Email Destiny S. Harris at the following email below to report a spelling or grammatical error:
Destiny S. Harris
To date, Destiny S. Harris has published over 50+ titles. Her ultimate goal is to positively inspire, cultivate, elevate, and educate the minds of individuals across the globe through her writing and by living a healthy/fit lifestyle.
Creating (whether it is books, articles, poetry, or music) has always been Destiny's thing, not to mention health & fitness and all things entrepreneurial. Destiny published her first book, "Beauty Secrets for Girls" at age 11 and her second book, "Don't Wait Until It's Too Late" at age 12.
Outside of writing, Destiny loves and enjoys a few other things: bodybuilding, reading, traveling, dogs, food, classic movies, mountain and ocean views, plants, and nature.
Check out her work, leave a review, share your thoughts with your friends and family, and be a part of a movement: helping people learn and grow through means of self-education (books).
Connect With Destiny
Website: destinyh.com
Review: COVID-19 Guide
Email: textdestiny@gmail.com
Social: facebook.com/textdestiny
Scholarships: destinyh.com/scholarship
Library: amazon.com/author/destinyharris
Navigation
COVID-19 Guide

A Letter to All Affected by COVID-19

Disclaimer

Destiny S. Harris

Connect With Destiny

Food to Buy

Streams of Income

Toilet Paper

Cleaning

Saving

Spending

Supplements

Exercise

Job

Future Reference

Social Distancing

What Did You Think?

Leave A Review

Share This Read
Food to Buy
Maintain a two-week supply of food at all times. Be sure you have the following items on hand:
- Bottled water
- Frozen veggies
- Frozen fruits
- Dry beans
- Canned goods (non-perishables)
- Meat to freeze (if not vegan or vegetarian)
Streams of Income
- Never depend on one source of income
- Maintain at least 3+ different income sources
If you only have one source of income, this calls for the perfect time to get creative and add more streams of income.
Toilet Paper
Buy toilet paper in bulk if at all possible. In this way, you will not have to go back out for this specific item. It also saves money when you buy in bulk.
Best Toilet Paper Count Options:
- 90 count
- 80 count
- 45 count
- 36 count (minimum)
Cleaning
If you cannot find disinfectant wipes, use the following to keep your home clean. All options will help you reach the same goal [i.e., a clean and disinfected home, car, office, etc.] you are trying to achieve:
- Vinegar and water
- Bleach and water
Saving
Pandemics can often be uncharted territory with a lot of surprises. One surprise we all should avoid is a lack of financial preparation.
Save. Save. Save. Save. Save.
Spending
Now, more than ever is the time to be cautious of what you spend your money on.
Do you really need that new gadget?
Do you really need those new shoes?
Do you really need that new outfit?
Most likely, you don't need any of this right now. Focus on priority items, and even with those items, be sure it is something essential, not something you make essential.
Supplements
Have the following on hand at all times:
- Cold & Flu medication
- Multivitamins (e.g. Rainbow Light)
- Herbal Immune Supplements (w/o additives)
Exercise
Be sure to get outside to experience fresh air and stress relief. During such a stressful time, it is essential to keep your body and immune system healthy and exercised.
Regularly engage in any of the following:
- Yoga
- Walking
- Stretching
- Bike riding
- Circuit training
- Deep breathing exercises
Job
It is not surprising that many industries have been affected by COVID-19.
Hopefully, your job was not affected during this time — resulting in job loss, but if it was, let this serve as a wake-up call for you.
It is consequential to solidify income from a recession-proof source.
Is your current job or most recent job, recession-proof?
If not, it is time to start considering the addition of another job on top of the one you already have. Furthermore, it might be time to move into an entirely different and new field to ensure you avoid unnecessary job loss.
Future Reference
So many of us have had to learn the hard way during this COVID-19 pandemic. Some of us lost our jobs. Some of us have no savings in the bank. Some of us only buy enough toilet paper to last through a week. Some of us had no stored food in the freezer. The list goes on and on.
Here is a small list of tips that can help you avoid the mistakes that many of us have made during this pandemic:
- Always ensure you have a two-week supply of essentials on hand at all times
- Buy your body and beauty products in bulk (e.g., toothpaste, floss, face wash, lotions, creams, hand sanitizer, wipes, deodorant, feminine products, etc.)
- Buy toilet paper in bulk
- Buy disinfectant wipes in bulk
- Maintain a mild supply of canned goods
- Have a strong emergency fund (6–12 months of expenses) saved up at all times
I would say the last one is most important. If you are an individual that has a substantial emergency fund, you most likely have significantly less stress than many individuals at this time.
Social Distancing
Stay 6 feet away from others outside of the immediate group of people that you are with daily.
- Avoid groups, gatherings, conferences, clubs, dining in restaurants, and the like when you can.
It's that simple.
What Did You Think?
If this book positively impacted you in any way, or you would like to chat with me more about any topics covered, please get in touch with me and/or leave a review.
Remember to Connect With Destiny:
Website: destinyh.com
Email: textdestiny@gmail.com
Social: facebook.com/textdestiny
Scholarship: destinyh.com/scholarship
Library: amazon.com/author/destinyharris
Leave A Review
How did this book help you? What topics would you liked added or discussed? What was your biggest takeaway?
My goal is to help add value to your life, so please let me know how I can or how I have done this by leaving a review.
Leave a review for: COVID-19 Guide
Share This Read
If you found this book valuable to your life and/or read this book consistently, please take the time to invest in someone else's life and get this book for them.
It's good to give. It feels remarkable to give, and it's crucial that we don't keep all the invaluable stuff to ourselves.
+ Clap if you like this quick-book read!
Affirmation: I choose to be the most positive version of my past self today.
Visit Destiny's Library | Read Destiny's FREE books |Scholarships
#covid-19 #coronavirus #pandemic #contagion #health #publichealth #globalhealth #globalcrisis #saving #spending #cleaning #job #work #supplies #emergency #socialdistancing #supplements #toiletpaper #food #exercise #reference #guide #books #information #news #selfcare #inform #world #staysafe #share #prepare #disease #plan #action